Museum's action against its land sale by Defense Ministry to be heard on January 19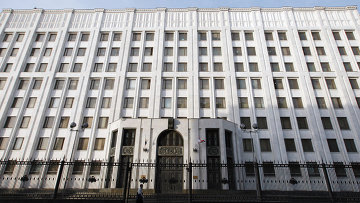 12:28 30/11/2011
MOSCOW, November 30 - RAPSI, Dmitry Shchitov. A commercial court will hear on January 19 the Arkhangelskoye Estate Museum's lawsuit to quash the auction for the sale of a land plot within the museum's preservation area, the Russian Legal Information Agency (RAPSI/rapsinews.com) reported from the courtroom on Wednesday.
The Defense Ministry and successful bidder Gradostroy are the defendants.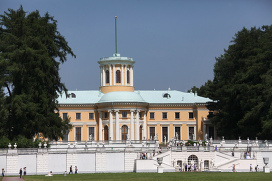 © RIA Novosti, Ilya Pitalev
Arkhangelskoye Estate museum
Arkhangelskoye Estate Museum seeks to invalidate the August 22 land purchase-and-sale contract.
On August 16, Gradostroy won the ministry's auction for the sale of 20.67 hectares near the estate museum for 754.493 million rubles ($24 million). Pursuant to tender documents, the land plot had a number of encumbrances.
The plaintiff believes the ministry was not entitled to order the land auctioning as most of the land is within the museum's preservation zone, while a smaller area is the estate's territory. Therefore, the State Property Management Committee, but not the Defense Ministry, should dispose of the land.