Court confirms Defense Ministry's right to sell museum land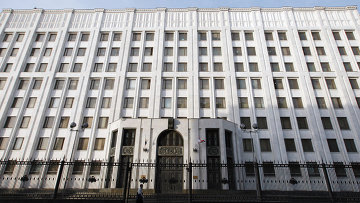 13:33 17/10/2011
MOSCOW, October 17 - RAPSI, Dmitry Shchitov. A commercial court of appeals upheld on Monday the lower-court's ruling not to prohibit the Defense Ministry from selling land to the auction winner as requested by the Arkhangelskoye Estate museum, the Russian Legal Information Agency (RAPSI) reports from the courtroom.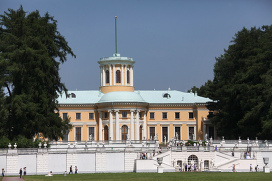 © RIA Novosti, Ilya Pitalev
Arkhangelskoye Estate museum
The museum sought the prohibition as an interim relief in its lawsuit against the ministry to reverse an order to auction the land.
The Moscow regional branch of the National Historical and Cultural Monuments Protection Society said the defense minister ordered to sell the 20.67 hectare land plot on June 21. The society believes that most of the land (12 hectares) is within the museum's preservation zone, while (0.78 hectares) are the estate's territory.
The Arkhangelskoye Estate is a historic palace and park established in the late 18th century near Moscow. Renowned collector and art lover Prince Nikolay Yusupov bought Arkhangelskoye in 1810.