Russian Railways violated competition law - Audit Chamber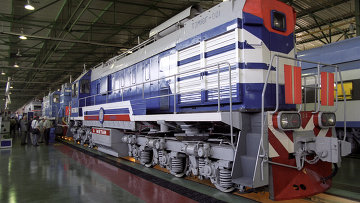 16:08 11/11/2011
MOSCOW, November 11 - RAPSI. Russia's Audit Chamber revealed that Russian Railways violated the law on competition concerning companies' obligation to select insurance companies by holding open biddings, the chamber's report reads.
Russian Railways is the Russian railway monopoly. It is one of the largest companies in the world employing 950,000. It boasts the worlds second largest network with 85,200 km of track, 43,100 km of which are electrified.
The violation was discovered during an audit of Zhaso Insurance Company in terms of its financial sustainability, insurance activity rates and the efficiency of the current legislation on obligatory insurance of railway passengers in 2009-2011.
The audit was conducted jointly with the Financial Markets Service.
RWM Capital is Zhaso's primary shareholder. RWM Capital is a Russian Railways' subsidiary.