Court holds for Russian Railways in dispute with antimonopoly service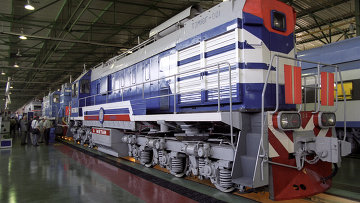 14:50 27/10/2011
MOSCOW, October 27 - RAPSI, Dmitry Shchitov. An appeals court has overruled the antimonopoly service's decision that Russian Railways violated antitrust law while holding tenders on insurance for its car fleet, the Russian Legal Information Agency (RAPSI) reports from the courtroom.
The court held for the appeals filed by Russian Railways and ZHASO, the successful tenderer, and revoked the lower-court's judgment.
The ZHASO insurance company was involved in the case as a third party.
The Moscow Commercial Court in August held against Russian Railways, which challenged the antimonopoly service's resolution.
The VSK and Ingosstrakh insurers were also involved in the case as third parties that complained about violations during the tender.
The Federal Antimonopoly Service found that Russian Railways broke competition law in January when it helped certain insurers to bid for compulsory TPL motor vehicle and hull insurance contracts regarding Russian Railway's car fleet for 2009-2012.