U.S. court denies UTICo's involvement in Tymoshenko case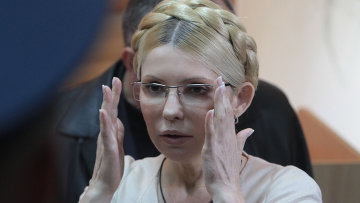 16:07 21/10/2011
MOSCOW, October 21 - RAPSI, Vladimir Yaduta. A New York court, hearing an action brought by former Ukrainian prime minister Yulia Tymoshenko, against RosUkrEnergo (RUE), has prohibited Universal Trading & Investment Co. (UTICo) from intervening as a third party, according to the case materials available to the Russian Legal Information Agency (RAPSI).
Yulia Tymoshenko sued RosUkrEnergo, a Swiss-registered gas transport company, and one of its owners Dmytro Firtash in a U.S. court in April. She alleged that the defendants conspired with Gazprom to wrongfully appropriate approximately $1.7 billion worth of gas, breaking a number of federal laws, including the Racketeer Influenced and Corrupt Organizations Act (RICO).
Tymoshenko's action is based on events surrounding the 2009 conflict after Russian-Ukrainian negotiations for gas sales deadlocked. The conflict included both gas sales for Ukraine and for gas transit to Europe.
UTICo (USA) has been trying in vain for several years to recover about $18.3 million from United Energy Systems of Ukraine (UESU), then headed by Tymoshenko.
A court held in favor of UTICo in February 2005 awarding it the $18.3 million, but the company is still seeking to enforce the judgment.
In its statement UTICo alleged that UESU assets amounting to more than $2.2 billion were unlawfully drained under Tymoshenko's personal control, which made the U.S. court-awarded funds uncollectible.
However, the U.S. court has ruled that the 2005 judgment was obtained by UTICo directly against UESU, which is not currently a party to the case against RUE and Mr. Firtash.
Tymoshenko was sentenced to seven years in prison, on October 11, for abuse of power in signing gas contracts between Ukraine's Naftogaz and Russia's Gazprom in 2009.
On top of that, another case against her was opened for embezzling public funds.