Court extends arrest of official involved in shipwreck killing 122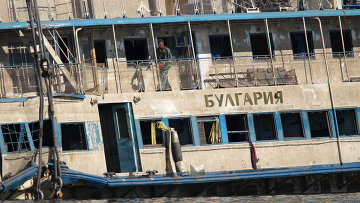 11:36 21/10/2011
KAZAN, October 21 - RAPSI. A court upheld on Friday the decision to extend until December 10 the arrest for a high ranking official of the sea and river transport authority Irek Timergaziyev, arrested in connection with the fatal riverboat accident that killed 122, RIA Novosti reported.
The Bulgaria, a double-decked riverboat built in Czechoslovakia in 1955, sank on July 10 on the Volga River in Tatarstan. According to the Investigative Committee, the ship was carrying 201 passengers, of whom 122 died and 79 were rescued.
The Kazan Court decided on August 17 to arrest Timergaziyev and his former colleague Vladislav Semenov on charges of negligence causing people's death.
The same court ordered on October 4 to extend their arrest until December 10 at the investigator's request.
The Supreme Court of Tatarstan dismissed the Timergaziyev's cassation appeal against the arrest extension.
Investigators also brought charges against Svetlana Inyakina, head of Bulgaria's operator Argorechtur. She currently stays in a pre-trial detention center.