River authority searched again in Bulgaria riverboat case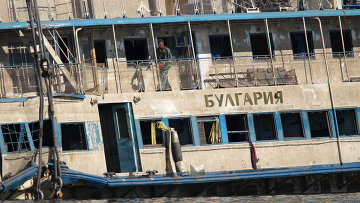 15:05 12/10/2011
NIZHNY NOVGOROD, October 12 - RAPSI. The transport police have again searched the State Sea and River Supervision Authority's Volga Division while investigating the Bulgaria riverboat wreck, the regional transport police department reported on Wednesday.
The Bulgaria, a double-decked riverboat built in Czechoslovakia in 1955, sank on July 10 on the Volga River in Tatarstan. According to the Investigative Committee, the ship was carrying 201 passengers, of whom 122 died and 79 were rescued.
About 20 licensing files from Kazan shipping companies were taken in the second search.
The August investigative actions exposed violations in the issuance of cargo and passenger transportation licenses. Investigators believe such violations were committed on a mass scale.
In the Bulgaria case, its sub-lessor's general director and a senior expert of the Russian River Register's local branch have been charged with rendering services contradicting safety standards, resulting in fatalities. The Criminal Code carries a maximum sentence of 10 years in prison for the crime.