Court to reconsider RUSAL's $800k lawsuit against RusHydro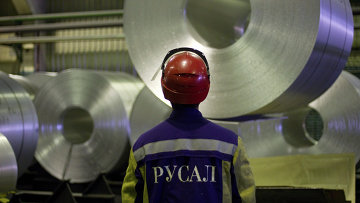 17:16 17/10/2011
MOSCOW, October 17 - RAPSI, Alyona Yegorova. An appeals court will reconsider on November 8 a $801,700 lawsuit filed by the RUSAL Sayanogorsk Aluminium Smelter against RusHydro for losses incurred after an accident at the Sayano-Shushenskaya Hydropower Plant, the court told the Russian Legal Information Agency (RAPSI).
RusHydro is Russia's largest power generating company, which comprises 60 renewable energy source plants.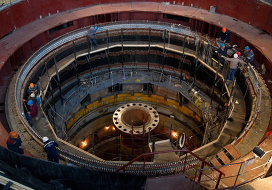 © RIA Novosti, Iliya Pitalev
Sayano-Shushenskaya hydropower plant restoration project
The accident at the Sayano-Shushenskaya HPP occurred on August 17, 2009 when a turbine 2 broke apart. The turbine hall and engine room were flooded. Three turbines were destroyed and all of the other turbines were damages. The plant consequently ceased operating.
The accident caused a power cut at the Sayanogorsk and Khakassky aluminium smelters, which resulted in multi-million ruble losses sustained by the plants. The RUSAL Sayanogorsk Aluminium Smelter sustained a 25 million ruble ($806,700) loss. The smelters filed a lawsuit against RusHydro to compensate for the losses.
RUSAL is the world's leading aluminum manufacturer. It occupies 10 percent of the global market.