Agribusiness enterprise still seeks $1.6 mln from Gazprom for unpaid rent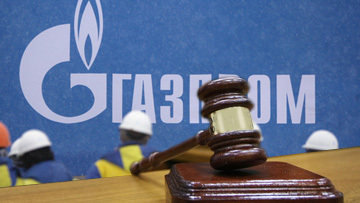 11:35 17/10/2011
MOSCOW, October 17 - RAPSI, Natalia Belova. A commercial court will hear on November 11 a lawsuit filed by Borki agricultural company to recover $1.6 million in unpaid rent from Gazprom, the court told the Russian Legal Information agency (RAPSI) on Monday.
At the previous hearing the parties discussed conducting an expert examination of the actual size of the Borki's land plot used by Gazprom.
According to the case documents, Gazprom and agricultural company Borki entered into rental agreements in December 2005 and February 2006 under which the gas giant rented land plots in the Ryazan Region for the period of the facility's construction. Gazprom was to compensate Borki for its losses of agricultural produce, which Gazprom has done in the amounts provided by the contract.
Nevertheless, Borki argues that Gazprom continues to use the land plots, but does not pay the rent.
The agricultural company also says it can not use the land as it is concerned about damaging the gas pipeline which may result in the accident.
Borki is an agricultural company, established in 1992.