Court postpones $1.5 mln lawsuit against Gazprom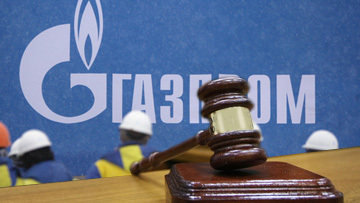 11:48 06/10/2011
MOSCOW, October 6 - RAPSI, Alyona Yegorova. A court postponed until October 13 the hearing of an agricultural company's $1.5 million lawsuit against Russian gas monopoly Gazprom for failure to pay rent, the Russian Legal Information Agency (RAPSI) reported from the courtroom on Thursday.
According to the case documents, Gazprom and agricultural company Borki entered into rental agreements in December 2005 and February 2006 under which the gas giant rented land plots in the Ryazan Region for the period of the facility's construction.
Meanwhile, Borki argues that although Gazprom continues to utilize the land plots, it does not pay the rent.
The agricultural company also says it can not utilize the land as it is concerned about damaging the gas pipeline which may result in the accident.
The Moscow Commercial Court is expected to order the examination of the actual size of the land plot utilized by Gazprom. The judge said that if the court holds against the examination then it might pass the judgment on the case soon afterwards.
Borki is an agricultural enterprise founded in 1992.