Baltiysky Zavod obtains $22.89 mln from state company, Finance Ministry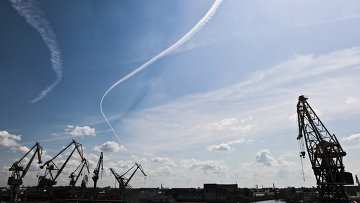 13:26 13/10/2011
MOSCOW, October 13 - RAPSI, Natalya Belova. A court of appeals decided to award a major shipyard $22.89 million in its lawsuit against a state enterprise for a state contract to complete a nuclear icebreaker, the Russian Legal Information Agency (RAPSI) reported from the court on Thursday.
In particular, the court awarded Baltiysky Zavod 577.7 million rubles ($18.3 million) in principal debt and 143.9 million rubles ($4.56 million) in interest.
Baltiysky Zavod was established in 1856. It is a part of United Industrial Corporation. The factory builds icebreakers and military vessels. It manufactures a wide range of engineering products and energy equipment and supplies nonferrous and core-mold castings.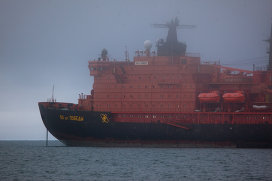 © RIA Novosti, Mikhail Fomichev
Atomic icebreaker "50th Anniversary of Victory"
The court partially upheld the shipyard's claims. Baltiysky Zavod initially sought to recover1.227 billion rubles ($38.9 million) from the Directorate of Sea Transport Development Programs' Public Customer, the Finance Ministry and the Federal Agency of Sea Transport, including 980.2 million rubles ($31.09 million) in principal and penalties.
The shipyard's representative earlier told in court that in February 2003 it committed to complete a nuclear icebreaker for the directorate by the 50th Anniversary of Victory nuclear icebreaker. According to him, the icebreaker had been under construction from 1989, that's why its equipment was obsolete.
In 2003-2005 the shipyard inspected the equipment and replaced the old hardware with the new one. The directorate accepted the works and paid for them.
The shipyard proceeded with main works, which were paid in part, the principal debt stood at 980.2 million rubles ($31.09 million). Additionally, the shipyard sought to recover 274.4 million rubles ($8.7 million rubles) for using the allocated funds.