Shipyard faces lawsuit over disrupting icebreaker deadlines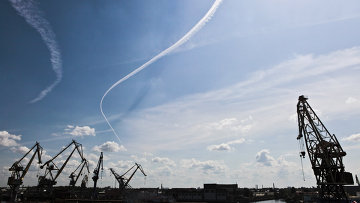 15:26 14/09/2011
ST. PETERSBURG, September 14 - RAPSI. The court resumed on Wednesday its proceedings in the case of a shipyard disrupting two icebreaker completion deadlines and a state-run enterprise's claim to collect $13.8 million in penalties, according to the court records.
The Baltiisky Zavod shipyard builds diesel and nuclear icebreakers, large cargo vessels, naval ships and manufactures power and other engineering hardware.
Rosmorimport and the shipyard entered into a contract to build two icebreakers in October 2004.
Under the contract, the Moskva was to launch no later than May 31 and the St. Petersburg no later than September 30, 2008. In the customer's estimate, their completion dates were 27 and 41 weeks late, respectively. The customer is thus seeking 186.63 million rubles ($6.7 million) and 199.46 rubles ($7.1 million) in penalties.
The amount claimed from the shipyard in Rosmorimports lawsuit is the largest of those considered by the St. Petersburg Commercial Court.