Russian nuclear icebreaker manufacturer to pay hefty sum to Swedish shipyard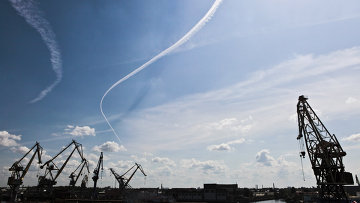 11:21 14/09/2011
MOSCOW, September 14 - RAPSI, Sergei Feklyunin. The Russian Supreme Commercial Court upheld on Tuesday a Stockholm arbitration institute decision to award Stena Ro Ro AB, a major Swedish shipyard, 20 million euros in its suit against Russia's icebreaker manufacturer Baltiysky Zavod, a court employee told the Russian Legal Information Agency (RAPSI).
In 2005, Stena RoRo AB and Baltiysky Zavod signed contracts under which the Russian shipyard agreed to build two vessels worth 58.8 million euros each for the Swedish company.
An option agreement was also concluded. The agreement allowed for the construction of two similar vessels worth 59.4 million euros each.
Neither the contracts, nor the option agreement were executed. The Swedish company submitted a suit to the Arbitration Institute of the Stockholm Chamber of Commerce seeking to recover losses it suffered from the non-execution of the contracts.
The court satisfied the suit, but the Russian shipyard refused to abide by the decision. Stena RoRo Ab submitted a claim with the St. Petersburg Commercial Court requesting to recognize the decision of the Swedish commercial court.
Baltiysky Zavod is a part of the United Industrial Corporation owned by Senator Sergey Pugachyov. The factory builds icebreakers and military vessels. It manufactures a range of engineering products and energy equipment and supplies nonferrous and core-mold castings.