Anti-piracy law implementation to cost Russia up to $3 million a year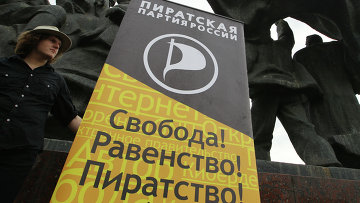 16:12 02/08/2013
MOSCOW, August 2 (RAPSI) – Implementation of the recently enacted anti-piracy law by federal communications agency Roskomnadzor will cost Russia up to 97 million rubles (app. $3 million) annually, RAPSI's sister agency Digit.ru reports Friday referring to the Ministry for Communications resolution.
The anti-piracy bill was passed by the Duma on June 21 and approved by the Federation Council on June 26. It was then signed into law and took effect on August 1 despite outcries from the Internet industry. The companies that oppose the law claim that it has numerous loopholes for abuse and unfair competition.
The law allows copyright holders to request the court to block contested content before ruling on its legality, without requiring them to try to contact the uploader before going to court.
Issues of injunction and punishment will be handled exclusively by the Moscow City Court, which will accept complaints round the clock, including online. The court will also set the length of the injunction period (up to 15 days) during which a plaintiff can file a lawsuit. In case of failure to do so, or if the lawsuit is rejected, the organization or individual whose legal interests have been harmed by the blocking of content will be able to claim damages.
According to the law Roskomnadzor is in charge of running the registry of websites which are to be blocked, notifying website owners of the illegal contents which should be deleted and dealing with service providers.
The Digit.ru report references the Ministry for Communications resolution which says that Roskomnadzor will need to recruit extra workers to its regional branches and a special division with 25 specialists to properly fulfill its duties.