Interpol's Russian bureau receives no materials on prosecutor's extradition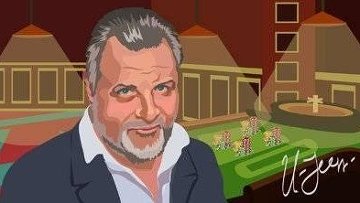 15:57 10/01/2012
MOSCOW, January 10 - RAPSI. Interpol's Russian bureau has not received the materials of a criminal case involving former Moscow Regional Deputy Prosecutor General Alexander Ignatenko, which need to be sent to Poland, the bureau told RIA Novosti on Tuesday.
"As soon as a person on the international wanted list is detained, the search's initiator is informed via Interpol channels. Hence, the corresponding confirmation should be sent. In this case, it was made right after Ignatenko was detained in Poland," the bureau said.
The Prosecutor General's Office, which is in charge of the extradition procedures, must prepare the case materials for the Polish court. The court will then consider them and decide whether to hand Ignatenko over to the Russian law enforcement agencies.
Poland's Internal Security Agency detained on January 1 Ignatenko at the popular Polish ski resort, Zakopane. On January 4, the Nowy Sacz District Court decided to place him in custody until February 9, 2012.
Earlier, Polish Prosecutor General Office Press Secretary Mateus Martenuk told RIA Novosti that Warsaw is expecting an inquiry on the suspect's extradition from Russia. As soon as the court receives the materials, he said, it will examine whether it is possible to hand Ignatenko over to Russia. The Polish justice minister will make the final decision in the matter.
Ignatenko was placed on the international wanted list after an infamous gambling scandal.
The high-profile illegal casino scandal incited a public uproar in spring 2011. Businessman Ivan Nazarov allegedly operated illegal casinos in 15 towns in the region.
According to law enforcement authorities, high-ranking officials of prosecutor's offices and the Interior Ministry were involved in the casino operations, which generated $5 to $10 profit in revenue monthly.