Energy Ministry cracks down on energy companies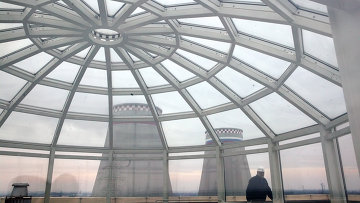 15:13 30/12/2011
NOVO-OGARYOVO, December 30 - RAPSI. The law enforcement agencies have opened several criminal cases against the heads of energy companies following an audit carried out by the Energy Ministry, deputy Prime Minister Igor Sechin told Prime Minister Vladimir Putin.
"What are the results of the additional review you were ordered to carry out?" asked Putin, pointing to the meeting at Sayano-Shushenskaya HPP, where he announced the preliminary results of inspections at state-owned energy companies.
"The audit records show that some heads of state-owned energy companies are involved in other commercial activities. The conflict of interest here is that top managers of state-owned companies should not abuse their positions in order to further the interests of private businesses, which generally speaking family businesses," Putin said.
Sechin said several top managers had been dismissed as a result of the additional review of the energy companies. Similar inspections were also initiated at other large state-run companies, such as Transneft, Sechin added.