Interior Ministry proposes punishment for using forged credentials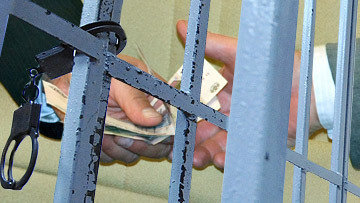 11:40 26/12/2011
MOSCOW, December 26 - RAPSI. The Interior Ministry has proposed to establish criminal liability for using documents, including forged documents, for corruption purposes, the ministry's Internal Security Department head Yury Draguntsov told RIA Novosti.
"There is a huge number of false documents in free circulation: expired or forged police certificates, etc. There is a black market of such documents. Using the police officer status to facilitate committing a crime is common for modern conmen," said Draguntsov.
"In expert estimates the number of frauds committed in the guise of police officers is equal to the number of corrupt acts committed by true police officers. Meanwhile, there is even no special punishment for such fraud," he stressed.
For an adequate response "we need to update the Criminal Code by establishing criminal liability for using any documents in corrupt practices and any attempt to pass as a police officer should be regarded as an aggravating circumstance."