Siberian vice-governor charged with large-scale embezzlement acquitted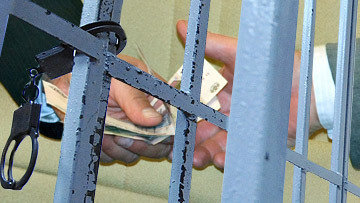 10:13 12/12/2011
NOVOSIBIRSK, December 12 - RAPSI. A Siberian court acquitted on Monday Novosibirsk Region Vice-Governor Viktor Gergert who was charged with misapplication of $1.1 million in budget funds, RIA Novosti reports from the court.
Gergert has been under trial since November 2010 and continued to perform his duties while prosecuted.
"The court has not uncovered any misapplication of the budget funds... The funds were used in accordance with their designation," the judge said in his decision.
The court found that Gergert allocated 36 million rubles ($1.1 million) as a part of the state agribusiness support program. The money was used to compensate the cost of harvesters for the local farmers.
The judge said investigators failed to take into account the local laws during investigation.
"Gerbert is subject to acquittal as his actions do not amount to a crime," the judge concluded.
Gerbert told the journalists he will claim public apology from investigators.