Anti-Russian language bill rally in Ukraine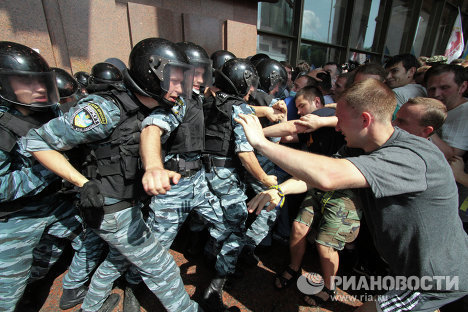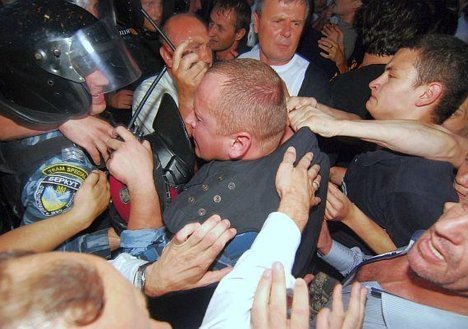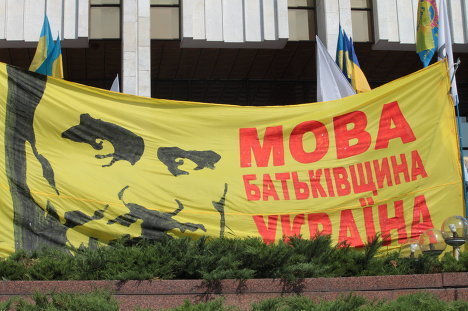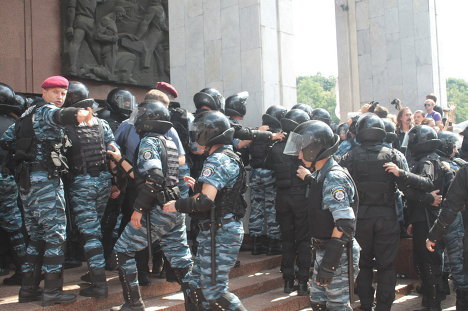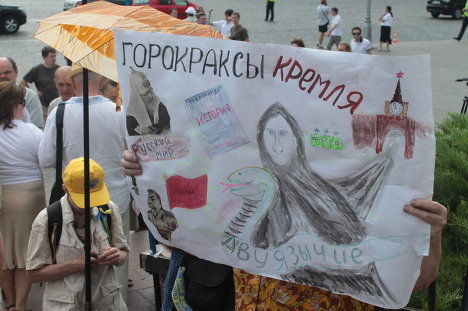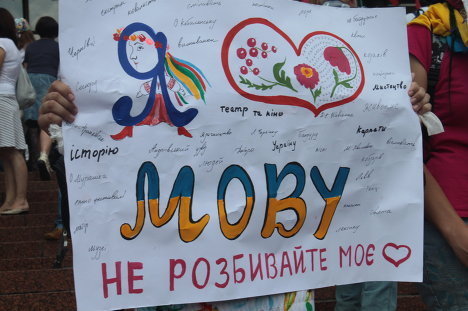 Over 1,000 people led by opposition deputies protested the adoption of the law "On the Basics of Linguistic Policy" on July 4 in Kiev. The rally was held near the Ukrainian House, which hosted a news conference by President Viktor Yanukovych.

Yanukovych canceled the news conference. Instead, he held a meeting with the parliament's leadership where he said he does not rule out the possibility of snap elections. He added that he has yet to make a decision on the scandalous law and believes it is necessary to carry out an expert examination of the law.

If the president signs the law, Russian will receive the status of a regional language in areas where it is the native tongue of at least 10 percent of the population. This includes 13 of Ukraine's 27 administrative territorial entities.


The document adopted by Ukraine's parliament proposes promoting the languages of ethnic minorities and substantially extending the sphere of the Russian language's use.
Ukraine's parliament unexpectedly approved the draft law on languages. Opposition lawmakers tried to hinder the vote, but the parliamentary majority managed to carry out the process. Parliamentary speaker Vladimir Latvin announced his resignation.
The Kiev District Administrative Court has prohibited mass rallies in the capital's central areas on July 4-9. The court's decision was presented by bailiffs to participants rallying against the recently adopted law.