MOSCOW, November 22 (RAPSI) - Moscow's Meschansky District Court on November 22 is questioning Bolshoi Ballet leading soloist Pavel Dmitrichenko, who stands accused of masterminding an acid attack that left Bolshoi Artistic Director Sergei Filin with third degree burns to his face and eyes. RAPSI is on the scene reporting live.
Broadcast
18:45 And this concludes the broadcast, thanks for tuning in! We'll be back with more on Monday.
18:44 Dmitrichenko will be questioned on Monday, at 14:00 Moscow time.
18:39 The judge asks if Dmitrichenko is finished, he says that he is, but he needs time to prepare for further questions.
18:38 "Then the press called me the mastermind, and said i turned myself in, but there's no account for it in the case materials. I never intended for him to get splashed with acid to the eyes. At night - why? It was senseless."
18:35 Then came the police questioning, the 6 am search in the apartment. Dmitrichenko says the police demamned him to say that he masterminded the attack on camera. "They said that calling to inform Zarutskty of Filin's movements implicated me. I was supposed to say that it didn't go as planned, and i did.
18:33 "I went to see Zarutsky, i asked him if he did it. He told me it was urine and that it wasn't a big deal. He said: "You f#@k. If you go to the cops, i'll do the same to your girl and your family." I was afraid, i knew he was capable of it."
18:31 "After a while, i overheard Angelina talking to a tutor - Filin was splashed with acid. I looked it up on the Internet, it was all over the place. I was in shock. I realised what Zarutsky had done, and why he broke the phone. I spent the night sleepless."
18:29 In the end, Dmitrichenko was back home late at night and without a phone - Zarutsly broke it.
18:25 " I asked what happened. He pointed to his jaw, and i realised that Filin must have hit him. He was hiding that from Lipatov, as he was reluctant to say it out loud."
18:22 Later, Dmitrichenko says, Zarutsky called him and asked to bring him 3.000 rubles - for the gas. When Dmitrichenko got into the car, Zarutsky asked him what cellphone he used to call him. Dmitrichenko had four. Zarutsky then grabbed one, smashed it, and said to get rid of the rest. He was extremely agitated.
18:21 Dmitrichenko says once again that he didn't think much of Zarutsky's threats, that he was merely showing off.
18:19 "I was warming up the car, got in. Saw how Filin was getting into his car, remembered about Yuri. Called him and said that Filin was in his car."
18:17 Zarutsky asked where Filin was, Dmitrichenko told him that Filin was not in the theater. Zarutsky said that he will wait for an hour or two.
18:15 Zarutsky offered to "have a word" with Filin. Dmitrichenko agreed, thinking that Zarutsky was blowing hot air.
18:14 Back to the events of January 17: Over the phone, Zarutsky offered to meet in Moscow, and Dmitrichenko said he was going to his countryhouse. Zarutsky promised to call him back.
18:12 "People think we make big money here in Bolshoi. That's not true," Dmitrichenko adds.
18:10 Dmitrichenko confronted him, and was removed from the cast shortly after.
18:00 Dmitrichenko moves on to the trade union. He was asked to head the union by the trouppe. Shortly after Filin told the artists that if they were slacking, "he would substitute them with gimps, who'd still do a better job."
18:00 Lipatov and Zarutsky are looking at the floor and clasping their hands over the heads, listening to this testimony.
18:59 "He asked for 10,000 rubles. I told him to come by the theatre, he said that his friend will come instead. I gave him the money, he gave me an envelope with an I.O.U." The man turned out to be Lipatov, he saw him on January 17.
17:57 Zarutsky called Dmitrichenko in January and asked for tickets to the Nutcracker for his kids and wife. He called later to thank Dmitrichenko, and asked if Filin was any trouble. After that he called and said that he needed money, "not much, but he needed it bad."
17:53 "Filin also said that people who were not participating in the shows directly were not subjects to grants and bonuses. I offered to create a system that would allow people participating in rehearsals to apply for bonuses, everyone voted yes." Dmitrichenko says he taped that conversation, and does not know why it wasn't attached to the case materials.
17:52 He confronted Filin about the matter. Filin told him that the money were offered to the artists for leaving their former gigs for Bolshoi. Dmitrichenko says "i told him to pay for such things out of his own pocket, and not theater money."
17:48 Dmitrichenko was offered a place on the grant comission in December, after reviewing the documents, he found them to be "peculiarly nuanced". Some artists received additional pay for months when they were not performing.
17:46 He says that he gave Zarutsky somewhere between 500 and 1,000 rubles for advice on procuring cheap construction materials. Zarutsky often wondered why Dmitrichenko didn't call him more often. Dmitrichenko reflects: "I told him that, first of all - there wasn't any time, and secondly - sorry, Yur - there isn't always much desire."
17:43 "I don't want to offend anyone," Dmirtrchenko starts before saying that Filin was like the bad guy from Pinnochio. Anything Filin said - so it was.
17:41 Dmitrichenko moves on to his relationship with Filin. "Sergei (Filin) always reacted in hiw own way. I understand him as an executive. But I never was holding on to my position, I owe my success to (Yuri) Grigorovich, not to Filin."
17:36 Dmitrichenko says that Zarutsky called often, offering his help, adding that the two have seen each other about 15 times since first meeting.
17:35 Dmitrichenko says that in 2012 he sold his car, after which he began increasingly to rely on the help of his friends.
17:28 Lipatov's lawyer asks about how much longer we can all expect to keep doing this - noting that he has to pick up his child at kindergarten. Kadyrov again notes that perhaps it would be cool if we could postpone the hearing. The judge disagrees - and on we go.
17:26 Dmitrichenko says that Zarutsky stayed very close - often calling to give seasons greetings, among other things. It was strange, Dmitrichenko says, because they were not close friends
17:22 Zarutsky apparently offered to help him pull it off on budget - including by way of locating cheap construction materials, etc.
17:20 He says he met Zarutsky sometime between 2010 and 2011. Dmitrichenko was looking for a place to open a barber shop.
17:18 Dmitrichenko takes the stand.
17:12 And the witness has been excused.
17:12 Dmitrichenko is such a kind-hearted boy, he cried when a dog was run over.
17:10 She mentions that Grigorovich trusted Dmitrichenko's skills, and that has to mean something.
17:08 "I am begging you, understand and help this boy," Dmitrieva says - but the judge asks her to come back to the discussion at hand.
17:05 "He achieved artistic success - why would he engage in such filth? For us, he is like our baby... He is a great boy," she says. Dmitrichenko listens, his eyes cast to the floor.
17:02 She gushes his praises, saying that she's known him since he was in the cradle, and adding that he was buddies with her son. As she begins to discuss the present situation, her voice is trembling.
17:01 And our twelfth witness of the day: Galina Dmitrieva, a creme-de-la-creme rhythmic gymnastics coach.
17:00 She is familiar with the events of January 17th only to the extent that she has read about the attack in the media. When the judge asks if she knows Dmitrichenko's position in the theater - she uncertainly answers.... "soloist."
16:58 She adds that her apartment was searched after the attack.
16:57 She also testifies about Filin and how she was asked to submit her resignation. She was given a paper and asked to sign it as Filin said that she wouldn't be working in Bolshoi.
16:53 By the way, her husband - Batyr Annadurdyev - already testified in court.
16:51 "I can vouch for him - he would never have fallen into such meanness," she says.
16:50 She describes a man devoid of arrogance - a man always kind and sympathetic.
16:48 She has known Dmitricenko for about 20 years - since ballet school. She describes him as a kind and considerate person - a family friend, who would give up the shirt off his back. She recounts a time when her husband was in the hospital, and Dmitrichenko helped her family.
16:45 Our eleventh witness of the day is Galina Podykova, who studies at GITIS, and wasn't working over the winter.
16:42 Dmitriev adds that Dmitrichenko was impressive, that he played a heroic role.
16:40 He says that he knows Dmitrichenko exclusively as a good and kind man. About Filin he says he only knew him through work, but notes that he wasn't always one for keeping promises. As a leader, he would give his word - and then it would turn out that the opposite was true, our witness tells us. As an example, he goes on - the man might put your name on a poster, but then it turns out you're not on the list.
16:34 Our tenth witness for the day is Vladimir Dmitriev, soloist from the Musical Theater named for Stanislavsky and Nemirovich-Danchenko
16:32 He adds that he knows about the events of January 17 only to the extent that he's read about them in the news.
16:31 The judge brings up grants, which Filchev points out seems to have been today's most popular topic of discussion. When asked how he knows this, Filchev says that there's a text broadcast on the Internet. Booyah.
16:29 When asked about relations between Dmitrichenko and Filin, he answers: "I do not want to be guided by rumors and speculation," adding that he hadn't personally witnessed anything.
16:26 Filchev says of Dmitrichenko: "Those that say that Pavel had a short fuse are not telling the whole story. He has a good heart and pure intentiones- he has no aggresion."
16:25 Here's his Russian profile. A bit more detail than the English version but - you know - in Russian.
16:23 Filchev has known Dmitrichenko since 2006. He echoes the sentiment expressed by a great many others: he expressed the opinion of the whole troupe, including by leading some sort of union.
16:20 Next up: Ivan Filchev. He is listed as among the Bolshoi's Corps de Ballet members. Check out his head shot here.
16:17 One of his colleagues lets us know that Zhorin is otherwise engaged. Some other hearing, it seems.
16:16 So, lots of people are already in their respective places. An exception to the rule: Zhorin. The trial has resumed, but the judge is curious as to where Zhorin has scampered off to.
16:12 Uh oh. Drama. The bailiffs are refusing entry to one of the witnesses, who seems to have been caught trying to sneak photos of Dmitrichenko.
16:08 The judge has returned to her place.
16:02 Filin's representatives and the defense attorneys are already in the courtroom. Journalists and audience members are still languishing in the hallways.
16:01 Meanwhile, as we mentioned earlier, check out these owl hooks. Remember, Filin means Owl in Russian.... awesome, right?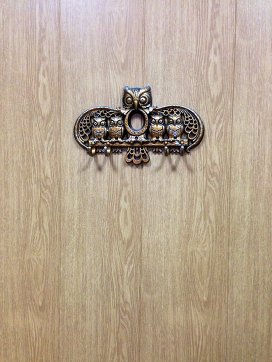 16:00 We're waiting for the defendants to arrive.
15:58 If we're doing our math right, there should be another four witnesses. And then - fingers crossed - Dmitrichenko himself may testify.
15:56 And we're back!
15:21 A half-hour break has been called.
15:20 That seems to be about all. Zhorin, the attorney, is requesting a break.
15:18 Sazonov goes on, "Artists can not speak - they are fearful of losing their role, and their salary - but Pavel was not afraid. He was our voice."
15:15 "In terms of creativity, he is a very successful person, and it will be a great loss if this ruins him," Sazonov says.
15:11 About Dmitrichenko he explains that he is a good man. By way of an example he mentions that Dmitrichenko was injured, and doctors predicted that he wouldn't be able to keep dancing - but he soldiered on.
15:08 Here's his more in-depth Bolshoi profile, in Russian.
15:06 He says that he's familiar with Pavlik from school, referring to the defendant in his Russian diminutive.
15:05 He takes the stand in first position.
15:03 He too is listed on the Bolshoi's site as a member of the Corps de Ballet. You can check out his head shot here.
15:02 And here comes our eighth witness of the day: Evgeniy Sazonov.
15:01 That's all Koryagin has for us. Off he goes.
15:00 There's more: "The Bolshoi - it's like Shaolin," with reference to the famed Kung Fu academy. It looks great - as long as you're looking at it from the outside, the witness explains.
14:59 Koryagin laments the generally "insanely complicated work" carried out by the Bolshoi artists. He compares them to squirrels in a wheel - running around, and around, and around - they can't even see their feet.
14:56 Koryagin says that he can't reconcile the man Dmitrichenko is with the man Dmitrichenko is accused of being.
14:54 The witness regales us with amusing bits, and then tells us that it's going to be very trying if Dmitrichenko doesn't return to the Bolshoi.
14:53 Koryagin says that Dmitrichenko asked questions and expressed opinions on matters that their colleagues wouldn't have dared to broach.
14:50 He speaks warmly of Dmitrichenko, saying that he is a professional, very serious about his dancing.
14:49 Nowadays he's studying at the Russian University of Theater Arts (GITIS).
14:48 Koryagin says he met Dmitrichenko in school, and that he danced with the Bolshoi for some time.
14:47 Next to the stand we have Alexei Koryagin. It seems that all artists to take the stand to day are doing so in first position.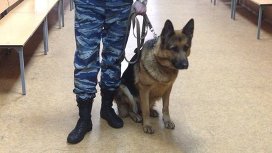 14:46 The next witness takes the stand, number seven of twelve.
14:45 It seems most of the questions are through. Zhidkov is free to go.
14:43 Zhidkov says that Dmitrichenko missed out on certain roles because of his strong adherence to his principles.
14:41 Zhidkov cannot recall whether Dmitrichenko ever requested any bonuses or special perks.
14:40 As you may recall, Filin arrived to testify earlier this month with a doctor in tow.
14:39 Dmitrichenko is particularly interested in whether Filin ever showed up to the Bolshoi accompanied by a doctor, to which Zhidkov responds, "never."
14:38 Dmitrichenko asks whether Filin came to the Bolshoi after he got back from Germany where he underwent a series of operations on his eyes. Zhidkov answers that he was at Bolshoi with bodyguards.
14:34 According to Zhidkov, when Dmitrichenko entered the commission, the dancers' wages increased. Everyone was thrilled, Zhidkov tells us.
14:32 He explains that the role of the commission was to exercise control over financial flows.
14:31 Then the conversation switches back to the situation with grants. Zhidkov admits that the situation was complicated and still remains difficult without providing any further details. He even wanted to quit the commission that was dealing with grants. He suggested that Dmitrichenko take his place in the commission as he was the only one who deserved the place in Zhidkov's eyes. Dmitrichenko answered then that he'd take the place only if the rest from the ballet would consent to it.
14:25 Zhidkov does not recall Dmitrichenko having been rude to Filin.
14:22 He says that Dmitrichenko was always very helpful - always willing to assist anyone in need.
14:19 Zhidkov speaks fondly of Dmitrichenko's character, drawing attention to good deeds he has done. He says that Dmitrichenko helped broaden the road to the cemetary.... He looks serious when he says that, which has the audience cracking up.
14:15 Zhidkov is listed on the Bolshoi's website as a member of the Corps de Ballet. You can see the whole crew here. Here's a more in-depth profile, in Russian.
14:12 He exclaims: "Pavel is a leader! No - leader is not the world. I would say, he is a locomotive!"
14:10 Zhidkov says that he is acquainted with Dmitrichenko, has known him personally for 15 years.
14:07 Next we're onto Vasiliy Zhidkov, our third of nine Dmitrichenko witnesses for the day. We are continuing to hold out hope that Dmitrichenko will take the stand at some point today.
13:58 The judge asks whether Shumilin is familiar with the events of the 17th of January. "Which events?" he asks.
13:52 Shumilin cannot describe Filin's character, but notes that he read a letter containing the signatures of hundreds of people. "That tells you something," he says.
13:50 Dmitrichenko asks whether ballet is an art in motion. He then asks Shumilin to say how many meters Filin tends to sit from the stage. About 18, Shumilin says.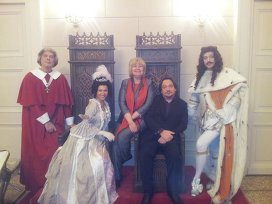 13:45 The plot thickens. Dmitrichenko asks how Filin is able to watch rehearsals these days. Representatives of Filin try to object, but the judge overrules.
13:44 Dmitrichenko asks who escorts Filin through the corridors of the Bolshoi these days, to which Shumilin responds: "His whole family and a security guard."
13:42 Shmilin explains that the artist has the right to consult with colleagues and management with their opinions.
13:40 Asked by Dmitrichenko's attorney if the defendant was prone to violence, aggression, and conflict - Shumlin responds that he has always been sensitive to injustice.
13:34 Next to the stand: head administrator of the Bolshoi, Yuriy Shumilin.
13:32 She doesn't have any insight as to what happened on January 17. The interrogation is over.
13:30 Stukalova would like to gain a firmer grasp on the essence of Sanadze's conflict with Filin. She responds: "My boss told me to write a statement of resignation! In all my years at that theater, this has never happened." Stukalova responds nervously, "And what then, did you leave the theatre?!"
13:28 Now Filin's spokeswoman Tatiana Stukalova is taking a turn at asking questions. She wants to talk about bonuses. Sanades confirms that artists gete their money from the theater.
13:26 Dmitrichenko charges: "how often have you heard screams coming from Filin's office?" Sanadze answers, "he's an emotional man - he speaks loudly. She adds that not everyone's going to be thrilled with thir roles. Not around the Bolshoi anyway - or in any theater for that matter.
13:24 Now Dimitrichenko is asking the questions. He asks, of course, about her conflict with Filin. Sanadze's version: Nikolai Tsiskaridze didn't show up for a rehearsal of Giselle. Filin asked if she knew what the deal was. She said that she knew about it, at which point Filin demanded that she write a statement on the matter. She's pretty sure she cried. A little time passed, and then Filin apologized to her - admitting that he'd gotten a bit excited.
13:20 She says that she never witnessed him engaged in any sort of conflict, but that word around the camp fire is he's quite an emotional man.
13:18 In her office at the ballet she often pondered how hard it is for a woman to be alone, unable to fix the house intercom for example. Pavel overheard it and offered help. In fact, he came and fixed everything
13:13 Sanadze says she knows Dmitrichenko from work, describing him as a "work acquaintance." Prompted with questions from Dmitrichenko's attorney, she says that it is within her bailiwick to deal with all the soloists, as she works on the schedule.
13:10 First up is Veronica Sanadze, head of the Bolshoi Theater's office. Her conflict with Filin was fodder for the latter's testimony earlier this month - which again, was very dramatic.
13:09 And apparently we are finished with Lipatov's character analysis - now on to Bolshoi soloist Pavel Dmitrichenko's character. Again, recall that we have nine witnesses on the dock.
13:08 Maxim says that Lipatov is not prone to conflict, and that he's a very sympathetic man. No questions.
13:06 And up comes the third witness of the day - a man whose known Lipatov since 2006, and to whom Lipatov frequently turned in hopes that the witness could help him find work. The witness' name: Maxim Kurazhkin.
13:03 When the judge asks her to say something about Zarutsky, she responds: "Generally, I don't have anything to say. I only saw him on the street."
13:02 She lets the court know that Lipatov doesn't drink.
13:01 Asked to describe Lipatov's character, she answers that he is slow to anger. She recalls a time when he drove home a babushka who was out on the street.
12:58 Next to the stand is Elena Koroleva, an acquaintance of both Lipatov and Zarutsky. She has seen Dmitrichenko on TV.
12:56 The witness is cut loose. She and Lipatov exchange glances as she departs the witness stand.
12:54 Asked if her husband often spoke with Zarutsky, she answers in the affirmative. They spoke every so often. But she reiterates that he didn't act strangely that night, and she doesn't recall whether he had any money with him when he arrived.
12:52 She goes on to explain that at that point, money was tough. Lipatov wasn't formally employed. Who exactly he dropped off on the 17th - she has no idea, saying she just never really cared about that sort of thing.
12:50 On January 17, Lipatov returned home around 2am, hia wife continues, adding that he usually arrived home by 2ish.
12:48 She says that her husband is not one for conflicts - that he's never been in a fight. When asked if she's ever heard of Filin, she says yes, but only once.
12:47 When the prosecutor asks whether Lipatov had any credit issues, she mentions that the family has a mortgage to pay off.
12:46 She says that her husband Andrei stayed home with the couple's daughter - as she didn't want to lose her job. She works for the railways.
12:45 She says that her husband moonlights as a cab driver, occasionally picking someone up. Such was apparently the case on that fateful January evening.
12:41 As a reminder, her husband stands accused of having been the driver.
12:40 Well, we're hearing from Lipatov's wife. She is crying. The judge asks if she's ok to keep going - and she says yes. She'll settle down.
12:38 The judge agrees.
12:35 Dmitrichenko's defense has asked to call nine witnesses to characterize Dmitrichenko.... this would seem to exclude Dmitrichenko himself. Oy.
12:31 Dmitrichenko has in his hands a large notebook. The other defendants are seated. Looks like we're ready to do this!
12:30 Loved ones and journalists have been allowed in too. Booyah.
12:29 Ok the defendants have arrived, accompanied by a dog.
12:28 Fun fact from an Izvestia reporter also waiting to report on what we're all still holding out hope will be Dmitrichenko's testimony: one of the courtrooms has hooks next to the structure that holds the defendants during trial. So these hooks are shaped like little owls. And that's kind of awesome because in Russian, Filin means owl. "What irony!" members of the press cry out. And so it is.
12:20 Presiding Judge Elena Maksimova has entered the courtroom. The league of journalists are still crowding the corridor.
12:14 A convoy has appeared outside the courtroom. Apparently the defendants are closing in.
12:13 The judge's clerk is seen with at least five passports in hand - presumably indicating the number of witnesses on-hand to testify.
12:12 Dmitrichenko's lawyer Sergey Kadyrov has taken his place as well; the whole defense team has arrived.
12:07 Oh wait. Who doesn't love a false start? We've been moved into another courtroom - the one that housed Filin's fire storm testimony earlier this month.
12:05 The bailiffs have risen and the journalists have staked out their favorite spots in the courtroom where the case will be heard. Andrei Lipatov's defense attorney Sergei Zhorin is here. A second attorney Ruslan Diachkov is in his place as well.
12:00 But on the other hand, Judge Elena Maksimova was quite insistent during the previous hearing that the accused should be questioned. If the witnesses were called for the defense, for instance, perhaps it's ulikely to affect our Dmitrichenko plans.
11:57 Zarutsky and several witnesses have taken their places in court. This isn't great news for us, as it may mean that Dmitrichenko won't in fact be questioned today.
11:50 Notably, the usual fuss seems to be lacking today. Usually journalists are surrounding the courtroom at least an hour ahead of time, but today's fairly calm.
11:47 See, for example, Filin's testimony from earlier this month, which was filled with bits like: "It is a horror about which I no longer want to speak. But I want to say, that I forgive no one for what happened to me. No one."
11:45 Good morning Russian-law and ballet enthusiasts, and welcome to RAPSI's live coverage of Dmitrichenko's acid-attack testimony. With you this morning are Diana Gutsul, Ingrid Burke, and Alexander Karpov.
Background
Filin suffered third-degree burns to his face and eyes on January 17 when unknown assailants attacked him with what is believed to have been concentrated acid. Shortly after the attack, a Bolshoi Theater spokesperson confirmed that Filin had received various threats.
Three men were arrested in March in connection with the attack, including Pavel Dmitrichenko, a leading Bolshoi soloist, the alleged attacker Yury Zarutsky and driver Andrei Lipatov. They each face 12 years in prison if convicted.
Filin returned to Moscow last September after six months of treatment in a German hospital. He has undergone more than 20 eye surgeries, and German doctors said that Filins eyesight had improved significantly. After losing over 90 percent of his vision in his left eye and becoming totally blind in his right eye, 80 percent of the vision in his left eye has been restored, and he can distinguish big objects with his right eye.
Filin suggested that the aim of the attack may have been to remove him from his position as artistic director and to destroy the prestigious Moscow ballet company's reputation.