2012 Bolotnaya protesters found guilty
Eight Russian opposition activists were found guilty of mass rioting and using violence against authorities over a 2012 anti-Kremlin rally Friday, as more than 100 people who had gathered outside the courtroom to show their support for the defendants were detained by police.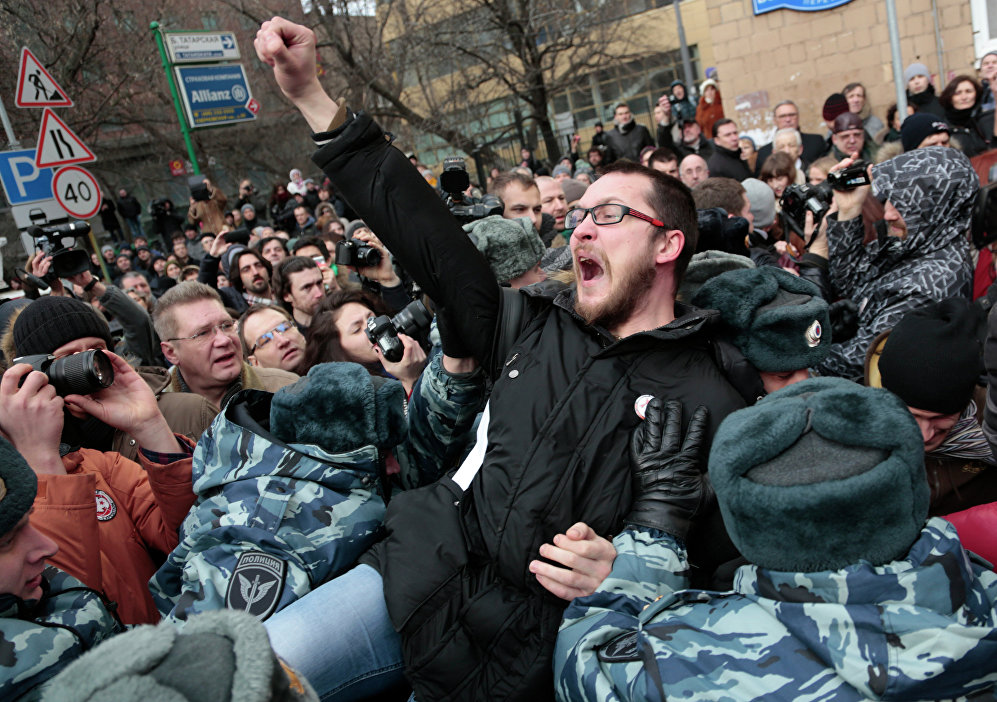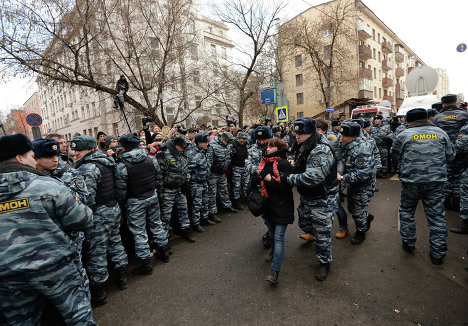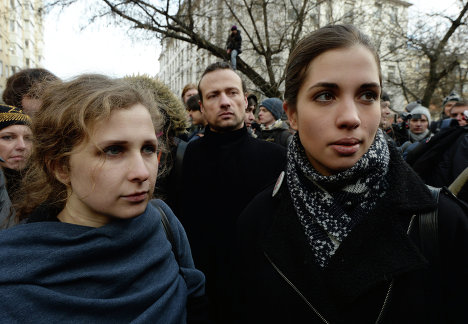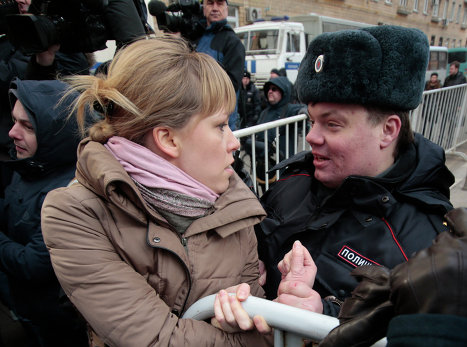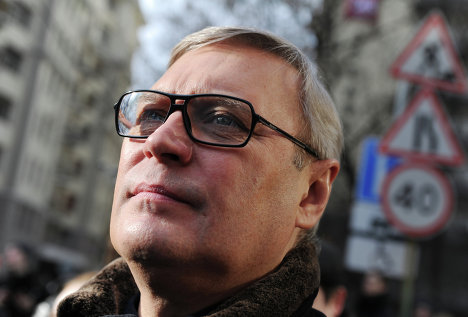 Moscow's Zamoskvorestly District Court held on Friday that the eight opposition activists accused in the case May 6 2012 riots on Bolotnaya square in Moscow were guilty. Pictured, the accused's supporters outside the courthouse.
Hundreds of supporters arriving at the courthouse were cordoned off, with around 50 people detained by the police. The police spokesman estimated the number of supporters around 400 people.

Opposition and police clashed on Moscow's Bolotnaya Square on May 6, 2012.
Pussy Riot members Maria Alyokhina and Nadezhda Tolokonnikova outside the Zamoskvoretsky District courthouse.

Police accused leftist leaders of instigating the 2012 clashes, while the opposition says police mishandled and provoked the crowd, possibly deliberately.
One of the former defendants in the trial, pardoned opposition activist Maria Baronova and a police officed outside the cordoned courthouse.

Initially, twelve suspects were on the indictment, but four were pardoned pursuant to a broad amnesty spearheaded by Russian President Vladimir Putin in commemoration of the 20th anniversary of the Russian constitution.
Former Prime Minister of Russia, now an opposition-minded politician Mikhail Kasyanov at the courthouse.
Opposition activists, including prominent anti-corruption crusader Alexei Navalny (photo), called on their supporters to gather at the courthouse.