Pussy Riot sentence appeal hearing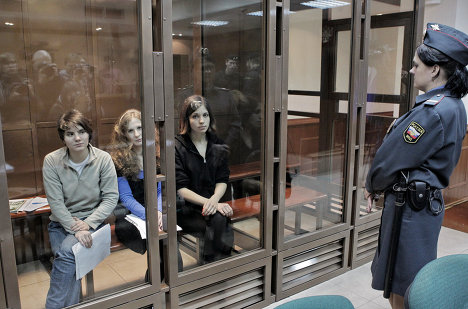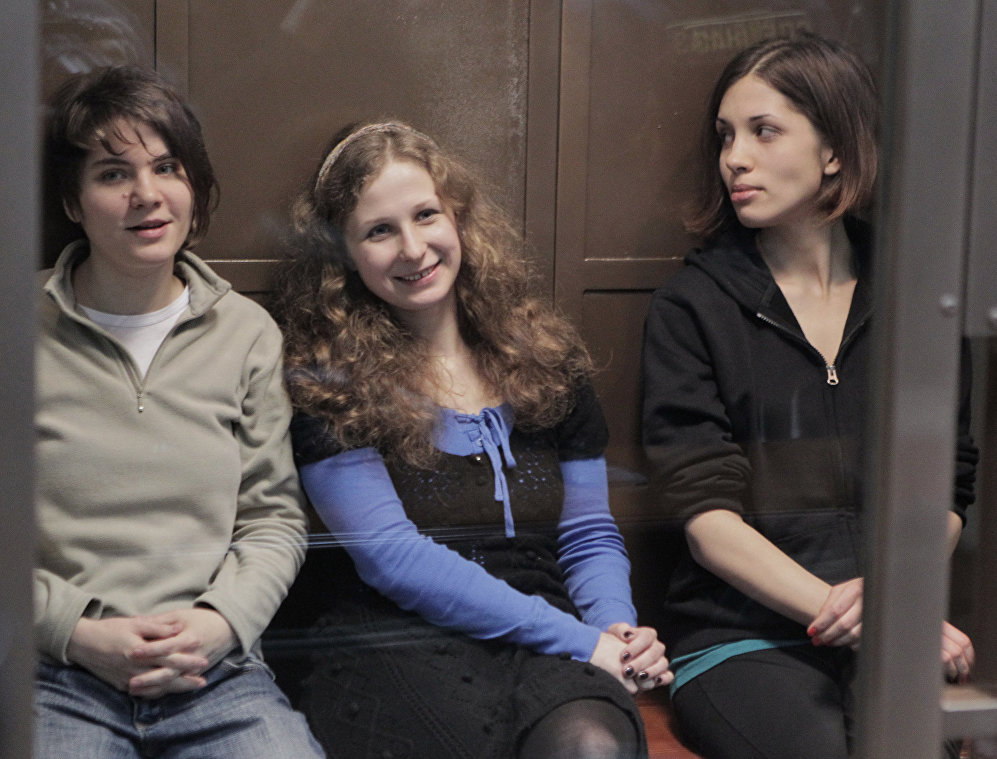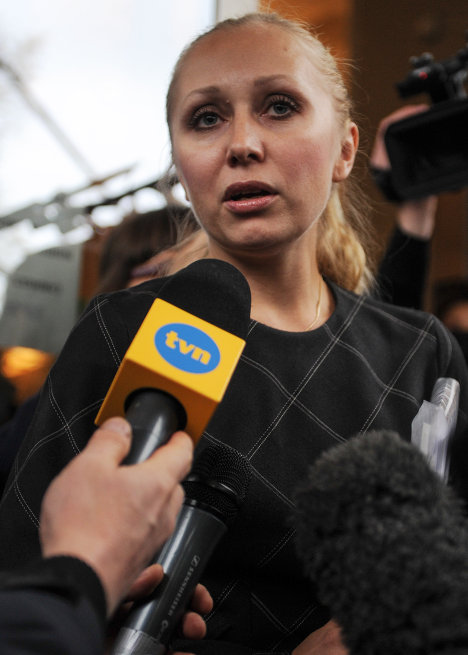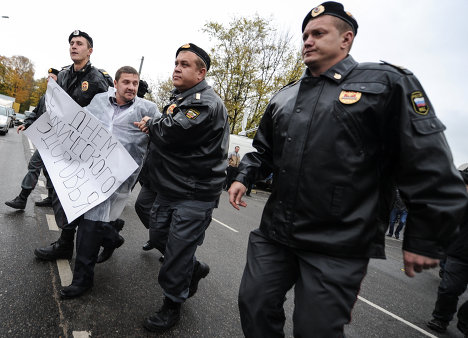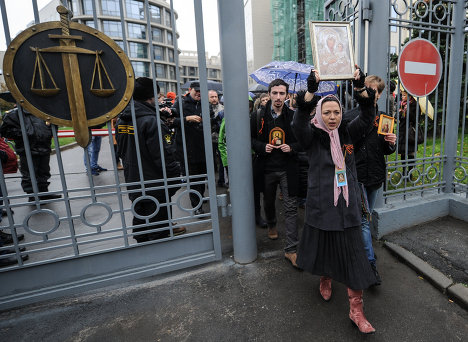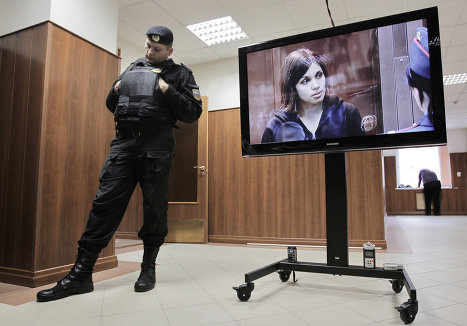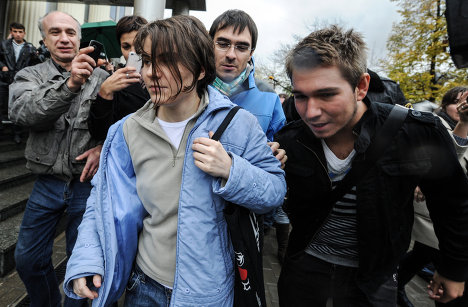 The Moscow City Court reviewed the appeal against the sentence in the Pussy Riot case on the second try on October 10.
The court upholds the sentence issued to Nadezhda Tolokonnikova and Maria Alyokhina (from left to right) and replaces Yekaterina Samutsevich's custodial sentence with probation.
Irina Khrunova, the new counsel for Yekaterina Samutsevich, has managed to secure this amended ruling.
Police officers have detained several participants in the anti-Pussy Riot rally by the court.
Orthodox activists have gathered together by the court as in the previous hearings.
A live broadcast of the courtroom developments was screened in the court's lobby.
Yekaterina Samutsevich (left) was released and left the court after the formalities were over.