Russia's Children Ombudsman reports over 200 petitions received during New Year holidays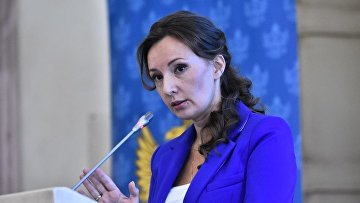 17:25 13/01/2021
MOSCOW, January 13 (RAPSI) – More than 200 petitions, some of them from several persons, have been submitted to the Office of Russia's Children Rights Commissioner Anna Kuznetsova during the New Year holidays, according to the Ombudsman's press-service.
Most petitioners asked to undertake measures aimed at ensuring protection of interests of minors for education and their property rights. Yet another important issue was protection of children's health, including access to medicines and rehabilitation facilities. Several complaints from large families concerned actions of guardianship and custodianship agencies.
The Office staff notes that the coronavirus pandemic affected many spheres of life, among them the access to and methods of education; therefore, many citizens are worried with problems related to the distant learning format and express doubts about its general feasibility.
Parents are also nervous about the fact that under the self-isolation regime minors spend much more time online; accordingly, they more frequently encounter respective threats to their internet safety. Petitioners propose to undertake measures aimed to raise awareness of parents and children about such threats.
Some applications concern the right of minors to free education as parents of schoolchildren are often required to purchase learning materials, which in fact are to be provided for free at the expense of budgetary funds.
Actions of guardianship and custodianship agencies also are subjects of several complaints. For instance, two mothers of large families complained that these bodies have taken their children, among them a baby, away alleging that it was done contrary to the law.
The Children Ombudsman Office says all petitions and complaints are already being processed; moreover, the Office continues to monitor the situation with safety of minors during the holidays to develop in coordination with other agencies new measures aimed at its improvement.