Moscow business ombudsman makes 48 proposals as to aid to businesses amid pandemic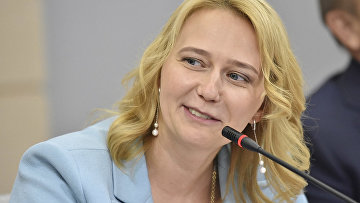 15:31 29/04/2020
MOSCOW, April 29 (RAPSI) – The Office of the Moscow Business Rights Commissioner Tatiana Mineyeva has presented to the emergency operations center on economic issues of the Moscow government 48 proposals aimed to support various businesses, the body press-service informs on Wednesday.
Over the period of the pandemic, businesspersons submitted to the Office 892 oral applications, most of which concerned state aid measures, and 195 written applications, among those 53 proposals.
On the basis of an analysis of these applications, the Office has developed and then submitted to the emergency center 48 proposals; some of these applications examined under the aegis of the Moscow Business Ombudsman Office were taken into account when undertaking measures in support of businesses at the regional and the federal levels, the statement reads.
For instance, there was approved an initiative to remove barriers to the activities of Moscow lawyers so they could provide legal assistance to businesspersons under the quarantine regime; beauty shops and private zoos were put on the list of industries most affected by the restrictive measures. Entrepreneurs purchasing state properties they rented were granted an interest-free deferral of payments due in the second quarter of 2020 until December 31, whereas the sales tax payment period was extended until the end of the year.
The self-isolation regime gave rise to a new integrational trend among businesses and whole industries, the Moscow Business Ombudsman notes. The situation made businesspersons to seek unity. Some such associations, like Beauty Shops Association, or Event Industry Association are brand new, as there have been no such organizations before the pandemic outbreak. Entrepreneurs have stopped to see each other as competitors grasping an idea that unity facilitates efficiency of operations and helps to develop working proposals for communication with the state, Mineyeva observes.