Moskalkova states necessity of international human rights instrument during pandemic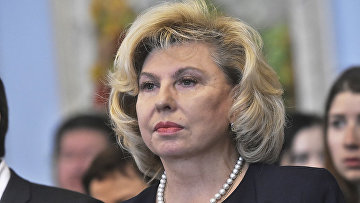 13:58 27/04/2020
MOSCOW, April 27 (RAPSI) – Russia's federal ombudsman Tatiana Moskalkova on Monday voiced the necessity to draft an international instrument on rights and obligations of people at times of epidemics, quarantine and pandemic.
The document must include not only rights and obligations but also guarantees of human rights and liberties at such times, she said.
According to the Russian High Commissioner for Human Rights, one of the problems of the bilateral cooperation concerns difficulties in the people's departure from Russia. Currently, Russians permanently residing in Finland cannot leave Russia because of the borders' closure. Azeri nationals could not leave for their homeland because Russia was ready to open the border but Azerbaijan's borders remained closed, Moskalkova said and expressed hope that the adoption of an international agreement could solve the problem.