Federation Council committees back appointment of Krasnov as Prosecutor General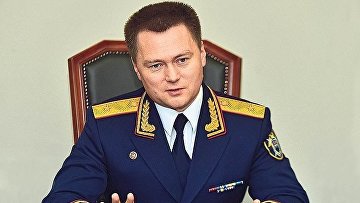 15:58 21/01/2020
MOSCOW, January 21 (RAPSI) – Authorized committees of the Federation Council have recommended that the upper house of Russian parliament approve appointment of a deputy chief of the Russian Investigative Committee Igor Krasnov as Russia's Prosecutor General, according to a statement published on the website of the federal ombudsman Tatiana Moskalkova.
On Tuesday, the matter was discussed during the meeting of the Federation Council's Committees for Constitutional Legislation and State Building, and Defense and Security.
During the meeting, Moskalkova thanked the Prosecutor General's Office for cooperation. Over 7,000 applications have been submitted to the department from the ombudsman, 1,171 were granted, and illegal decisions have been overturned, according to her.
She also pointed out the control over observance of rights of detained and imprisoned persons and reminded that the President earlier ordered the Prosecutor General's Office along with human rights commissioners to work on problems concerning violations of human rights in penitentiary facilities.