Arrest of Ukrainian developer in absentia in $220 mln embezzlement case overturned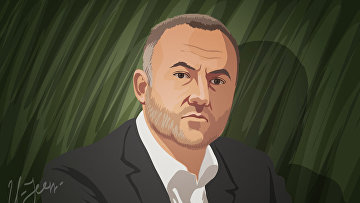 13:41 11/11/2019
MOSCOW, November 11 (RAPSI) – The Moscow City Court on Monday overturned a lower court's ruling on arrest of the Ukrainian-born founder of MosCityGroup developing company Pavel Fuks, who stands charged with the 14-billion-ruble embezzlement (about $220 million), in absentia, RAPSI learnt from the court's press service.
The matter is to be reconsidered by a first instance. The Moscow City Court made such a decision because of violations committed by a lower court.
Earlier, the Ukrainian-born businessman was put on the international wanted list.
Reportedly, the businessman is hiding in Ukraine and he has already managed to sell his Russian assets.
Investigators believe that Fuks has stolen about 14 billion rubles during the construction of Sky House residential complex in central Moscow by signing fictious contracts. The building's construction began in 2009 and is not still finished.