Russia's antimonopoly watchdog proposes tougher punishment for cartel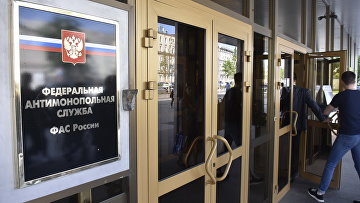 17:43 06/09/2019
MOSCOW, September 6 (RAPSI) – The Russian Federal Antimonopoly Service has submitted advanced bills toughening punishment for cartel to the government, according to the watchdog's statement.
Amendments are proposed to Russia's Criminal, Criminal Procedure Codes, Code on Administrative Offenses and Federal Law on Protection of Competition.
The bill criminalizes cartel agreements between customers and trading participants, toughens criminal responsibility for collusive tendering and participation in cartel for shareholders, heads of companies and collegiate authorities.
The draft law also envisages creation of cartel participants list and ban on participation in state procurement for them.
The legislative proposal also stipulates a double fine for repeated cartel for companies.
In 2018 and first half of 2018, antimonopoly authorities opened 540 cartel cases, and their number continues rising, according to the watchdog's deputy chief Andrey Tsarikovsky. He believes that the proposed legislation will improve mechanisms of cartel prevention, the statement reads.