Process of return of citizens of RF and Ukraine to home countries launched – Moskalkova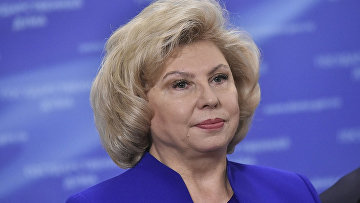 16:59 02/09/2019
MOSCOW, September 2 (RAPSI) – Negotiation on mutual return to their home countries of Russian and Ukrainian citizens is underway, according to Russia's High Commissioner for Human Rights Tatiana Moskalkova.
It is very important that workable links between Ombudsmen of Russia and Ukraine have been established, Moskalkova noted, citing as an example the recent release from detention in Ukraine of the editor-in-chief of RIA Novosti Ukraine news agency Kirill Vyshinsky. She expressed hope that her efforts had played a role in the release of the journalist.
Moskalkova stressed that an important stage in the Russian-Ukrainian relations should be de-escalation of tensions between two countries. Although a number of legal steps was still ahead, the High Commissioner stated, the main thing was to enable people to return to their homes, and that process had been started.
The editor-in-chief of RIA Novosti Ukraine news agency Vyshinsky having Ukrainian and Russian citizenship was arrested in Kiev on May 15, 2018 on suspicion of treason and placed in detention. The journalist's detention has been repeatedly extended ever since. If convicted, he may face up to 15 years in prison.