Banks not be fined for denial to provide confidential data to FAS - Supreme Court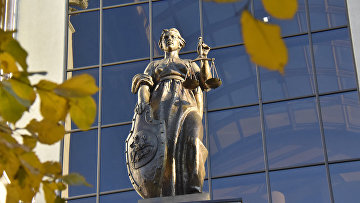 14:24 29/07/2019
MOSCOW, July 29 (RAPSI) – Russia's legislation contains no provisions obliging banks to provide the Federal Antimonopoly Service (FAS) with privileged banking information at the body's substantiated requests; such refusals are not to be deemed administrative offences, according to a Supreme Court's case-law review.
The Supreme Court has arrived to this decision after analyzing a case where a bank was found to commit an administrative offence by a number of courts after it refused to provide FAS with the information the watchdog requested stating that the data were covered by bank secrecy even in spite of the fact the bank complied with the repeated FAS request for the information.
The decisions of lower courts were quashed and the case decided in favor of the bank by the Supreme Court, which recognized the power of FAS to request information, but only within the limits set by Russia's legislation on state, bank, commercial, and other secrets protected by law.
According to the decision of the Supreme Court, FAS has not been included in the number of the bodies empowered to receive information subject to bank secrecy.