Facebook blocks image insulting Russian emblem – watchdog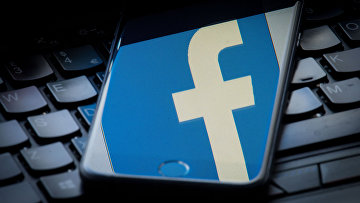 13:49 19/07/2019
MOSCOW, July 19 (RAPSI) – Facebook administration restricted access to an image picturing swastika against the coat of arms of the Russian Federation, the press service of communications watchdog Roskomnadzor reported Friday.
This Monday, the Prosecutor General's Office demanded to block the insulting picture, the statement reads.
Later, Roskomnadzor sent a warning of adding the page to the list of banned information to Facebook. Following the letter, the social network complied with the requirements of the Prosecutor General's Office and the link was removed from the blacklist.
On March 18, President Vladimir Putin signed a bill on blocking of websites containing defamatory information insulting Russia's society, state symbols and state bodies into law. The law stipulates fines from 30,000 rubles (about $455) to 100,000 rubles ($1,500). In case the offence is committed for the second time, it is to be punishable with fines from 100,000 rubles to 200,000 rubles ($1,500 – 3,000), or administrative detention for up to 15 days. Repeated violations are to be punished with fines ranging from 200,000 rubles to 300,000 rubles ($3,000 – 4,500), or administrative detention for the same term.
In early July, Putin entrusted prosecutors, police and Roskomndazor with analyzing the regulatory enforcement and ordered them to take measures if needed to prevent unfounded penalties and website blocking until November 1.