Putin believes investigators to find party guilty of journalist Golunov's prosecution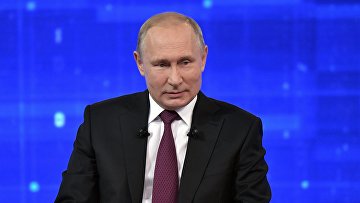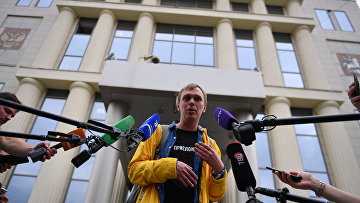 17:04 20/06/2019
MOSCOW, June 20 (RAPSI) – Investigators must find all persons guilty of prosecution of Meduza journalist Ivan Golunov, Russian President Vladimir Putin said on Thursday.
Two generals of police were fired on the back of the arrest of Golunov, the President reminded and expressed hope that all needed investigative actions would be made to find all individuals, who had created "this off-normal situation".
He also pointed the necessity of control over law enforcement actions concerning illegal drug trafficking.
Golunov was arrested in Moscow on June 6. On June 8, the Nikulinsky District Court of Moscow placed him under house arrest for 2 months. According to the Interior Ministry's official statement, police seized nearly 4 grams of methylmethedrone from Golunov.
The journalist pleaded not guilty, insisted that the drugs were planted on him during the arrest and claimed that his prosecution is related to his journalistic investigations.
According to his defense, an examination showed no drugs in his biomaterial.
On June 11, charges against Golunov were dropped because of a lack of evidence that he participated in the crime, and the journalist was released.