Putin signs order naming Russian airports after prominent figures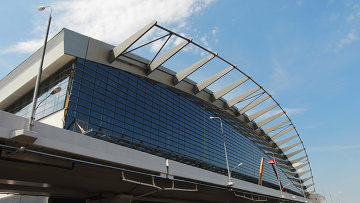 14:08 31/05/2019
MOSCOW, May 31 (RAPSI) – President Vladimir Putin on Friday signed an order naming more than 40 Russian airports after persons deserving well of the country, according to the statement published on the official website of legal information.
Thus, Moscow's Vnukovo was named after aircraft designer Andrey Tupolev; the name of Russian poet Alexander Pushkin was given to Sheremetyevo; and Domodedovo airport received the name of Russian polymath, scientist and writer Mikhail Lomonosov.
Naming of certain geographic divisions including airports, railway stations and seaports, after outstanding Russian persons was affirmed by the presidential decree of November 28, 2018. The first round of the public naming initiative finished in December. Over 6 million people took part in it.