Rospatent dismisses request of Jaguar Land Rover to cancel trademark protection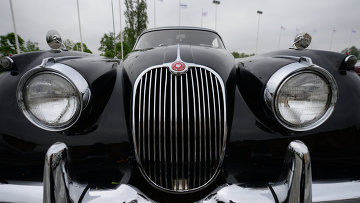 10:59 27/12/2018
MOSCOW, December 27 (RAPSI) – Russian intellectual property watchdog Rospatent has dismissed a request filed by Jaguar Land Rover Limited seeking cancellation of legal protection for "Belar" trademark, Rospatent documents read.
Earlier, Rospatent registered the trademark in the name of Russian company Soyuzgidravlika.
However, a company from the UK did not agree with the registration of this brand.
The British company contested that the trademark is confusingly similar to goods and services with the "Velar" trademark protected in the name of the Jaguar Land Rover Limited.
Rospatent rejected the foreign company's objection. A comparative analysis of the contested and opposed trademarks showed that they have a different composition of sounds, because they differ especially in the initial sounds that emphasize attention, the watchdog noted.
Also, Rospatent noted that the signs have a different composition of letters, since they differ in particular by emphasizing the initial letters, which have completely different geometric outlines.