Kidnapping investigation into Russian tycoon Ismailov's nephew, ex-driver completed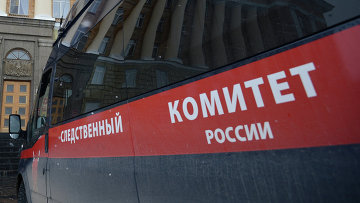 17:53 24/12/2018
MOSCOW, December 24 (RAPSI) – Investigation into a kidnapping case against a nephew of Russian businessman Telman Ismailov and ex-manager of Moscow's famous Prague Restaurant Zaur Mardanov and ex-driver of the tycoon Vladimir Gusakov has been completed, the Investigative Committee's press service reports Monday.
Mardanov and Gusakov are charged with kidnapping of a famous pop singer Avraam Russo.
Investigation into other alleged accomplices has been separated and is still underway as well as the international search of mogul Ismailov, the statement reads.
Investigators believe that in 2004 Mardanov along with five accomplices kidnapped Russo and brought him to Ismailov's cottage in Moscow Region to conduct work negotiations. According to case papers, slight injuries were inflicted on the singer's health.
Ismailov denies involvement in the crime, his attorney Maria Rusakova told RAPSI earlier.
Currently, the businessman is on the international wanted list. In March 2017, Ismailov was declared bankrupt. In December 2017, he was charged in absentia with murder and illegal arms trafficking. The businessman could face life imprisonment if convicted.
According to investigators, Ismailov organized the murder of businessman Vladimir Savkin and founder of Lublino-Motors auto service centre Yury Brylev in May 2016. In preparing the crime Ismailov, investigators believe, was assisted by his brothers Rafik and Vagif Ismailovs, whereas the murder was allegedly committed by Mekhman Kerimov, who pleaded guilty. He was sentenced to 13 years in high security prison in spring. Rafik Ismailov has been placed in detention, Telman and Vagif Ismailovs have been arrested in absentia by a court decision.
Telman Ismailov, who controls AST Group, is one of Russia's richest men. In 2009, he clashed with law enforcement authorities over the Cherkizovsky outdoor market, which evolved from a mere flea market into an industrial-scale distribution hub for Chinese imports during the oil boom. The market was closed after sanitary authorities found major violations.