First extremism case dropped in Russia after resolution of Supreme Court's Plenum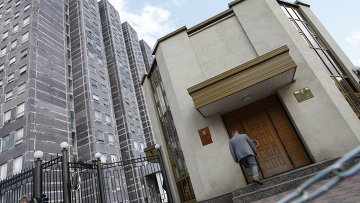 13:00 04/10/2018
MOSCOW, October 4 (RAPSI) – A first criminal case on extremism was closed after the Russian Supreme Court's Plenum passed a resolution on these case types, lawyer Vladimir Vasin told RAPSI on Thursday.
The Investigative Committee closed in Krasnoyarsk a case on inciting hatred and enmity against Andrey Bezborodov, 35, for lack of criminal evidence, the attorney said. According to Vasin, the man earlier published several posts containing texts and images on VKontakte social network.
The case was dropped because of the act's insignificance. No one of Bezborodov's 166 social network friends "liked" his post, therefore the images triggered no reaction and did not assert influence on people's behavior, investigators said in their decision.
On September 20, the Supreme Court of Russia in its Plenum resolution explained that courts considering extremism cases should proceed from a level of public danger and hazard mode.
The Criminal Code of Russia attracts a criminal sentence for incitement of enmity but not for reposts on social networks. If a publication is extremist, malice of the repost must be proven, the Supreme Court's Judge Vladimir Davydov said during the Plenum's session.
Russian Human Rights Commissioner Tatiana Moskalkova in turn stated that criminal sentence including imprisonment is disproportionately tough punishment for unintentional "likes" and reposts.