No "like" cases opened in Russia - Prosecutor General's Office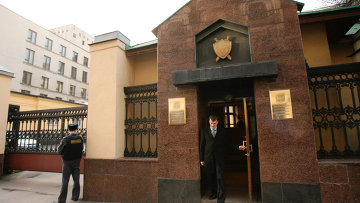 18:30 01/10/2018
MOSCOW, October 1 (RAPSI) – No extremism cases have been opened in Russia for "likes" on social media, according the spokesperson of the Prosecutor General's Office Alexander Kurennoy.
However, there were criminal cases launched over reposts as it is distribution of information, he told journalists on Monday.
According to the official, most of cases on extremism and incitement of hatred and enmity are connected with publications on the Internet. Thus, in 2017 and the first half of 2018, about 75% of all cases of this category were opened following online posting.
In September, the Supreme Court of Russia in its Plenum resolution explained that courts considering extremism cases should proceed from a level of public danger and hazard mode.
The Criminal Code of Russia attracts a criminal sentence for incitement of enmity but not for reposts on social networks. If a publication is extremist, malice of the repost must be proven, the Supreme Court's Judge Vladimir Davydov said during the Plenum's session.
Russian Human Rights Commissioner Tatiana Moskalkova in turn stated that criminal sentence including imprisonment is disproportionately tough punishment for unintentional "likes" and reposts.