Russian Justice Ministry wants to oblige convicts released on parole to pay expenses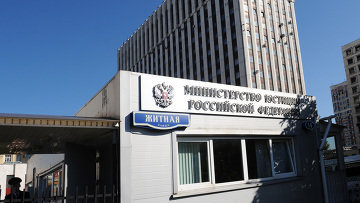 16:03 20/09/2018
MOSCOW, September 20 (RAPSI) – Russia's Justice Ministry is preparing a bill making reimbursement of court costs and expenses a mandatory requirement during release of convicts on parole, according to the federal website of draft laws and regulations.
Thus, amendments to the Criminal Code envisage obligatory payment of expenses in criminal cases by convicts, who received suspended sentence or would be granted parole, including fees for services of attorneys appointed by court or investigators.
Failure to comply with the requirements may result for convicts in withdrawal by court of suspended sentence, extension of probation, parole denial or refusal to mitigate unserved sentence.
Moreover, the initiative calls for amendments to the Criminal Procedure Code. The bill would enshrine in the law courts' duty to recover costs including appointed attorneys' fees in criminal proceedings. Under these circumstances, attorneys are to be assigned with the use of an automated information system eliminating the influence of investigators and courts on dividing dock brief duties among attorneys.