Children in correction facilities should be able to design their uniforms – Fedotov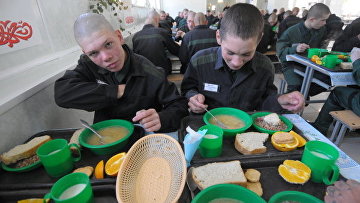 11:59 17/08/2018
MOSCOW, August 17 (RAPSI) – Children and teenagers held in correctional facilities should be able to design their own uniforms, Chairman of Russia's Presidential Council of Human Rights Mikhail Fedotov has stated.
"Young designers should be able to create their own uniforms for sports, labor, education, winter," Fedotov said on Friday during the visiting session of the Council in the Novosibirsk Region. He added that one designated uniform is not a correct way to approach the matter.
In late July, Fedotov visited the Bobrovsky correctional colony where he noted that the uniforms resemble ones for adult inmates, which implies transfer to another penal colony instead of transfer into the normal life.