Russian Patent Agency asked to register "Novichok" diet food and drugs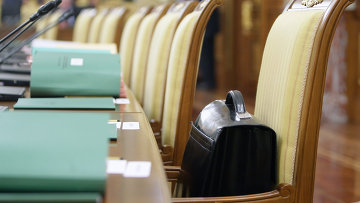 09:59 25/04/2018
MOSCOW, April 25 (RAPSI) – Russian Patent Agency has received five applications to register "Novichok" trademarks for several types of products including cognac, drugs and diet food, the press-service of the Agency has told RAPSI.
According to Rospatent, the Alliance-1892, a cognac-producer from Kaliningrad, wants to use the "Novichek" trademark while Ligal Art company seeks to register "Novichek" one for pharmaceutical and medical products as well as baby food and other goods. An independent entrepreneur asked to register the latter trademark for diet, baby food and medical products.
The Agency notes that two "Novichok" trademarks have already been registered in 2009 and 2016. The trademarks were related to toys, sport goods, office equipment and others. At the same time the company "Novokuznetsky plant "Baby food" also has a right to trademark for a number of food and drink products.
The word "Novichok" turned notorious worldwide in March after the incident with alleged poisoning former officer of Russian intelligence Sergey Skripal and his daughter Yulia in Great Britain. According to British authorities, Skripals were poisoned by a powerful agent designated as A234, which is believed to be the same substance as "Novichok" poison invented in Russia.