Embezzlement case against ex-Deputy Culture Minister forwarded to prosecutors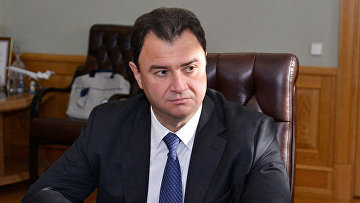 18:00 16/08/2017
MOSCOW, August 16 (RAPSI, Lyudmila Klenko) – A criminal case against former Deputy Culture Minister Grigory Pirumov, who stands charged with embezzling 100 million rubles ($1.7 million) of public funds allocated for restoration of cultural heritage objects, has been sent to the Prosecutor General's Office, lawyer Fyodor Kupriyanov told RAPSI on Wednesday.
Prosecutors will decide on the indictment in the case.
Pirumov, who was relieved of his post in December, is currently in jail. His detention term is to expire on September 15.
In March 2016, Pirumov, head of the Center of restoration Oleg Ivanov and director of the Ministry's department of property management and investment policy Boris Mazo as well as head of BaltStroy Dmitry Sergeyev and the company's manager Alexander Kochenov, businessman Nikita Kolesnikov, head of a state-owned "Directorate for construction, reconstruction and restoration" Boris Tsagarayev and project manager of companies "Stroykomplekt" and "Baltstroy" Vladimir Svanbek have been arrested and put in detention in the so-called case of restorers. Kolesnikov was later put under house arrest while Kochenov was released on a 10-million-ruble bail (about $170,000 at the current exchange rate).
Investigation has presumably started basing on a report by the Auditing Chamber on restoration of the Izborsk Fortress in the Pskov region presented yet in 2013; however, it may also involve such cultural heritage sites as the State Hermitage in St. Petersburg and the Novodevichy Convent in Moscow, as well as works carried out at the Ivanovsky Convent in Moscow, and a theater in Pskov.
The defendants have already paid all damages valued at about 163 million rubles ($2.7 million), the Moscow City Court told RAPSI in June.
A criminal case against Kolesnikov was considered separately because he had pleaded guilty. The Dorogomilovsky District Court of Moscow has delivered a 5-year suspended sentence to the businessman. Additionally, he was fined 800,000 rubles ($13,500).