Number of jailed entrepreneurs drops by 24% - Russian business ombudsman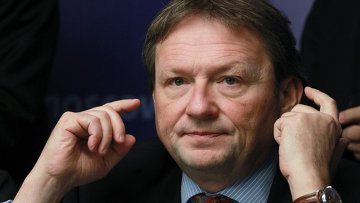 14:37 26/05/2017
MOSCOW, May 26 (RAPSI) – Russia's business ombudsman Boris Titov said during the meeting with President Vladimir Putin on Friday that the number of detained businessmen had dropped by 24%, the presidential press office announced.
However, a lot of businessmen are still in jail, according to the business ombudsman. As it is said, this restrictive measure is often necessary for investigative activities, but unfortunately in many cases investigation is not being conducted, Titov added.
The lawfulness of many cases of entrepreneurs' detention has been already checked and the process of changing the measure of restraint is initiated in these cases, according to the business ombudsman.
He asked Putin to order the business ombudsman's office to continue working on this issue along with prosecutors.
Titov was appointed as Russia's business ombudsman in June 2012. On May 26, President Putin extended the term of his office.