Over 42,500 complaints lodged with Russian human rights ombudsman's office in 2016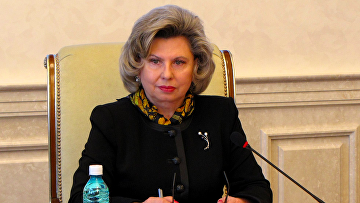 11:49 17/05/2017
MOSCOW, May 17 (RAPSI, Lyudmila Klenko) – Office of Russia's human rights ombudsman received more than 42,500 complaints from citizens in 2016, the country's High Commissioner for Human Rights Tatiana Moskalkova said during her speech in the State Duma on Wednesday.
According to Moskalkova, the number of applications increased by over 50 percent as compared to 2015.
The most serious problems exercising citizens' minds are related to housing rights violations, delivery of social and medical care to persons with disabilities, social and economic sphere, execution of judgments, she said.
The federal constitutional law "On the Human Rights Ombudsman of the Russian Federation" was adopted in 1997. This law triggered a new stage in the cooperation between the State and society, Moskalkova stated. Over the past 20 years, the number of citizens' appeals to the human rights ombudsman increased nearly tenfold, she added.
Moskalkova was appointed as the country's human rights ombudsman in April 2016.