Crime rate in Russian agencies related to military rises in 2016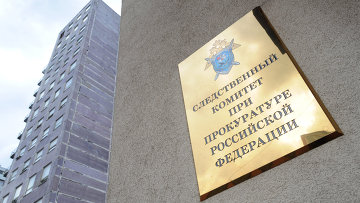 17:15 03/03/2017
MOSCOW, March 3 (RAPSI) – Total damage from all kinds of criminal activity registered by military investigating agencies increased last year by more than 30% compared to 2015 amounting to over 16 billion rubles ($275 million), the Main Military Investigative Directorate for the Investigative Committee announced on its website on Friday.
According to military investigators, more than 35,000 criminal reports were registered in entities, where military service is stipulated, such as Russia's Defense Ministry, Ministry of Emergency Situations, Federal Security Service (FSB) and others, which is 23% higher than in 2015. Over 16,500 criminal cases were being investigated with almost 9,000 reaching completion.
It is noted that number of registered crimes increased for certain crimes including thefts, robbery, abuse of office, receiving and giving bribes, violations of sexual inviolability and sexual freedom of the individual. At the same time number of crimes decreased in such categories as murder and attempted murder, intentional infliction of grievous bodily harm, extortion, abuse of power and negligence.