Prosecutors report 11% crime rate drop in Moscow in 2016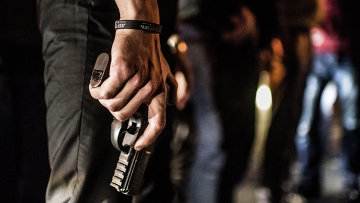 16:04 16/02/2017
MOSCOW, February 16 (RAPSI) – Crime rate in Moscow has dropped by 11% in 2016, for the first time in recent years, RIA Novosti reported on Thursday citing Prosecutor of Moscow Vladimir Churikov.
According to Churikov, amount of murders, robberies and armed assaults, among other crimes, dropped significantly. At the same time, overall ratio of investigated crimes compared to cold cases insignificantly dropped as well, never exceeding beyond 27%, Churikov said. Prosecutor of Moscow noted that 129,000 cases were not solved with most of them related to theft and frauds.
He also said that amount of detected corruption cases raised by a small margin and that authorities became more active in the fight against organized crime.
Earlier today, press-service of the Moscow Prosecutor's Office reported that losses from corruption in Moscow reached as high as 15 billion rubles ($263 million).