U.S. citizen deported from Russia for illegal border crossing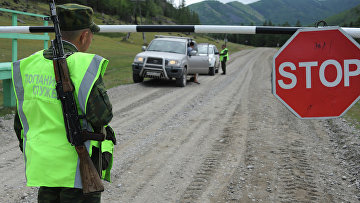 11:52 14/11/2016
MOSCOW, November 14 (RAPSI) – U.S. citizen Julio Prieto who had come to Russia "looking for a better life" was deported from the country for illegal border crossing, RIA Novosti reported on Monday.
Prieto tried to enter Russia from Kazakhstan but the entry was denied because he had no visa.
U.S. citizen crossed the border anyway and was arrested by a border patrol, according to prosecutors.
Prieto was detained on September 15 and brought to court in October.
He was fined 7,000 rubles ($106) for crossing the Kazakh-Russian border and ordered to pay 2,000 rubles ($30) for administrative offense before being deported.
Prieto was put on the flight from Novosibirsk to New York via Moscow and Dublin, according to the Bailiff Service Directorate for the Novosibirsk Region.
Prieto told prosecutors that he came to Russia "looking for a better life" to work in the countryside.