Over 300 people died from medical malpractice in 2016 – Russian official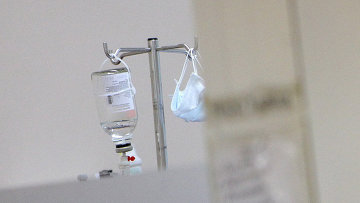 13:25 29/09/2016
ST.PETERSBURG, September 29 (RAPSI, Mikhail Telekhov) – Over 300 people died in Russia because of medical errors and poor healthcare delivery in 2016, the head of the Investigative Committee, Alexander Bastrykin, announced at the meeting of the Board of Iatrogenic Crime Investigation on Thursday.
In 2015, 888 persons were recognized as victims of iatrogenic crimes; 712 of them including 317 children died through improper medical treatment. In 2016, 142 children out of 352 victims died from medical errors, Bastrykin said.
According to the official, investigators received 2,516 reports of crimes connected with medical malpractice in the first half of 2016. As a result, 419 criminal cases were opened.
Bastrykin also pointed out that there are situations in certain Russia's regions, including Republic of Bashkortostan and Ulyanovsk Oblast, when investigators passed unjustified proceeding decisions or were inactive in such cases. He demanded thorough investigation of patients' death in each specific case.