Russia opens two more criminal cases over conflict in Ukraine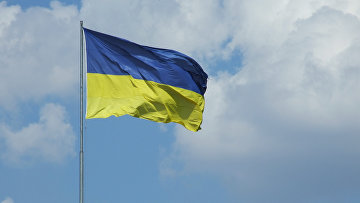 17:11 08/09/2016
MOSCOW, September 8 (RAPSI, Lyudmila Klenko) – The Russian Investigative Committee had opened two more criminal cases over the conflict in the southeast of Ukraine, Vladimir Markin, the Investigative Committee's official spokesperson, told RAPSI on Thursday.
According to investigators, in April 2016, Alexander Zhakun, the senior officer of the 14th Mechanized Brigade of the Ukrainian Armed Forces, organized the shelling of a self-proclaimed Donetsk People's Republic crossing point for civilians. As a result, four persons were killed and seven injured.
Investigators find these actions to constitute the elements of a war crime, Markin said.
The Investigative Committee's spokesman also noted that the second criminal case was initiated over genocide of the Russian-speaking people's national group, including minors, residing in the territory of the self-proclaimed Donetsk People's Republic.
Among the defendants in the second case are some former and current officials from the Ukrainian Defense Ministry and National Guard, for instance Stepan Poltorak, the Ukraine's Defense Minister and Viktor Muzhenko, Chief of General Staff.
Investigators believe that in January through August 2016 the defendants gave illegal orders to their subordinated servicepersons of the Ukrainian Armed Forces and National Guard to destroy civilian infrastructure objects, residential areas and Russian-speaking population, including minors.
The probe covering 53 separate criminal cases is currently underway, according to Markin.