Russian Internet companies may have to keep and disclose online data – report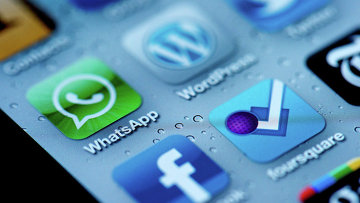 12:51 21/06/2016
MOSCOW, June 21 (RAPSI) – Irina Yarovaya, the Chairperson of the State Duma Committee for Security, has introduced amendments to the anti-terrorist bills package submitted to the Russian Parliament in April relating to storage and disclosure of online data, Vedomosti newspaper reports on Tuesday.
The main changes proposed by Yarovaya concern keeping of online correspondence between Internet users and provision of the respective data on demand of certain state authorities. The Committee for Security has recommended adopting of the proposed amendments simultaneously in the second and third reading at the Duma meeting on 22 June. In case these amendments are adopted, they will enter into force on 1 July 2018.
While the original amendments to the package of anti-terrorist bills introduced by Yarovaya and Viktor Ozerov, the Chairperson of the Committee for Security of the Federation Council, the Russian Parliament upper house, concerned only mobile operators obliging them to keep users data, now they should include "organizers of dissimilation of information in Internet," i.e. practically all Internet services. It is envisaged that the data including both the correspondence between users and files they exchange be kept for six months, the newspaper reports.
Yarovaya has also insisted that Internet companies should be obliged to provide law enforcement agencies with decryption keys in case the users' correspondence or files are encoded. Those failing to provide the authorities with information on decoding of data or using uncertified encryption products should be subject to fines from 3,000 rubles ($45) for individuals to 1 million rubles ($15,000) for legal entities.
However, it should be noted that although this initiative concerns practically all Internet companies operating in Russia, some largest services like Facebook, WhatsApp, and Telegram have no representation in the country.