Hackers accused of breaking Rapida payment service to appear before court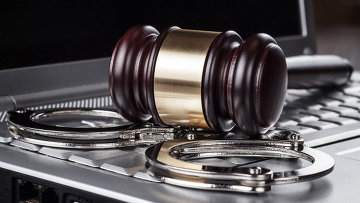 11:34 05/05/2016
MOSCOW, May 5 (RAPSI) – The Moscow General Administration of the Ministry of Internal Affairs has taken the matter of a major scale fraud of a Russian dedicated payment service to court, RIA Novosti news agency reports on Thursday.
An undisclosed source in Moscow law enforcement structures told RIA Novosti that the case related to a hacking attack on Rapida payment service.
According to police, investigators could confirm that more than 161 million rubles (about $2,5 million) had been stolen from the payment system clients. The suspects used a computer program allowing them to issue binding commands to certain servers and computers maintaining the payment system. "[They – ed.] have made illegal payments totaling to 161 million rubles (about $2,5 million), which later converted to their own use and disposed of at their discretion," – a report quotes Sofya Khotina, the Moscow General Administration of the Russian Ministry of Internal Affairs spokesperson, as saying.
The criminal case was investigated under Article 159.6 of the Russia's Criminal Code "Fraud in the sphere of computer information." As a result, three suspects were arrested and detained. During searches there were seized bank cards, a large number of mobile phones, SIM cards, photocopied passports, skimming equipment, and other documents important for investigation.
"On March 14, finalized charges were brought against three members of the organized gang. At present, the criminal case supplemented with the letter of accusation approved by the Prosecutor's Office is forwarded to the Moscow Khamovniky Court to be examined on the merits," – the police report reads.